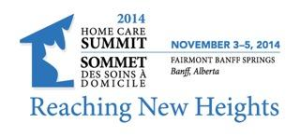 Come and visit us at booth #26 and learn how you can provide higher services levels at lower costs to all your clients, and manage your business with real-time reporting and response metrics!
This year's Summit will include our very own Michael Dowrich, Senior Consultant, Client Relationships & Contact Solutions who will be presenting "How to Streamline your Client Services Centre in a 24/7 World. Check out our press release.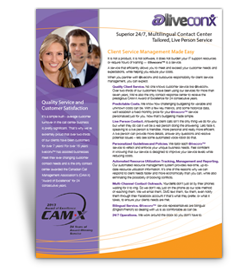 Download for Free
Download Our Fact Sheet and learn how @liveconx can help your business succeed with 24/7, multilingual Contact Center Solutions
With @liveconx, you can increase your customer service levels and reduce operating expenses!