You are here:
Home
/
Inbound Call Center Service
Inbound Call Centre Service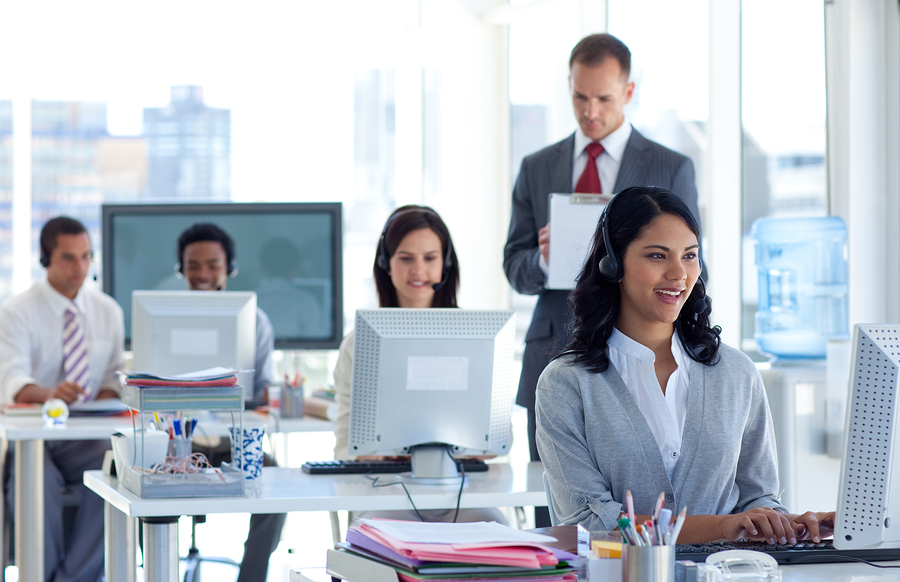 Inbound call centre service is one of the primary responsibilities of any customer service branch or municipality. When customers come to you with an inquiry or problem, you have a limited amount of time during which you can transform a potentially tense exchange into one of positive customer care and engagement.
Inbound call centre companies can easily feel overwhelmed by call volume, or simply have too many other responsibilities to allow them to prioritize customer engagement in inbound calls. That's why so many companies practice inbound call centre outsourcing. @liveconx, we encourage our clients to trust our skilled customer service representatives to improve their capacity to deliver outstanding customer service.
By using @liveconx as your inbound call centre service provider, you can not only benefit from 24/7 support in both official languages, but you can also improve the value of customer care offered by your company.
With @liveconx as your inbound call centre service provider, we treat your brand and service like our own. It is our culture to immerse ourselves in yours, providing a seamless extension to your organization. We communicate what you ask and expect from a multi-award winning customer care provider to your customers and clients through experienced bilingual representatives trained and ready to handle from simple to complex customer interactions positively, effectively and within your guidelines. Check out our outbound call centre service for additional solutions.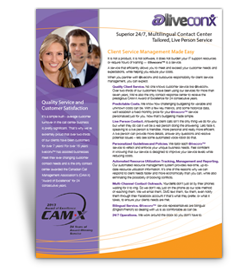 Download for Free
Download Our Fact Sheet and learn how @liveconx can help your business succeed with 24/7, multilingual Contact Center Solutions
With @liveconx, you can increase your customer service levels and reduce operating expenses!