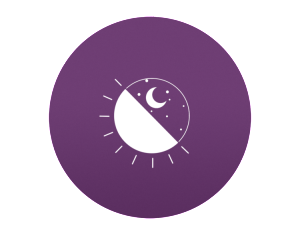 24/7 365
@liveconx is ready to serve your customers and clients on their schedule when they need support the most.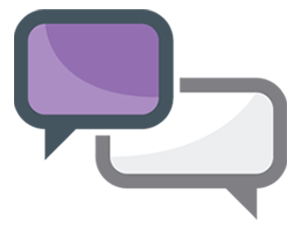 Bilingual
Our representatives speak your language so we can help your customers and clients no matter what the problem is.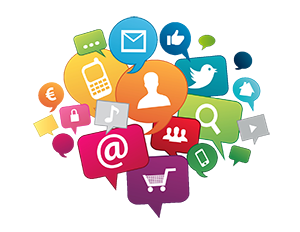 Multichannel
Our services go beyond just answering the phone. We support your customers and clients across mobile, email, SMS or pager.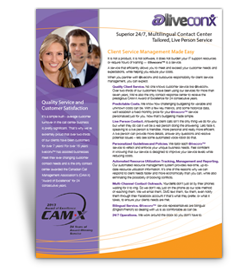 Download for Free
Download Our Fact Sheet and learn how @liveconx can help your business succeed with 24/7, multilingual Contact Center Solutions
With @liveconx, you can increase your customer service levels and reduce operating expenses!
Your clients demand convenience and immediate response in their communications with you. They want to choose when and how they contact you. They don't want to wait on hold, or talk to an automated "Emily".
@liveconx is a leader in full service, multi-channel, web-enabled contact response solutions and call answering services. @liveconx employs a unique combination of real-time communications technology, automated resource management, and the all important human touch, to keep your business connected when it matters most.
@liveconx provides efficient, affordable contact response solutions and call answer services that track, manage and respond to all client contacts regardless of the communication method or time of day.
As a custom solutions provider, we maximize our capabilities by focusing on select industries. This segmentation allows @liveconx to anticipate and identify trends within these markets to continually provide and deliver solutions in line with your business challenges and objectives.
Today's generation of consumers are informed and selective with its purchasing decisions. Today's consumers have the power to choose, recommend or abandon brands and providers based on their experience with a single service.
Consumers demand more from both private and public sector organizations they do business with and they expect:
To speak or communicate with someone in English or French
Ease of access to general inquiry, service or emergency information
Convenient communication channels for getting answers and providing feedback about service
High levels of customer service regardless of time of day
Organizations to stand behind their services