You are here:
Home
/
24 Hour Live Answering Service
24-Hour Live Answering Service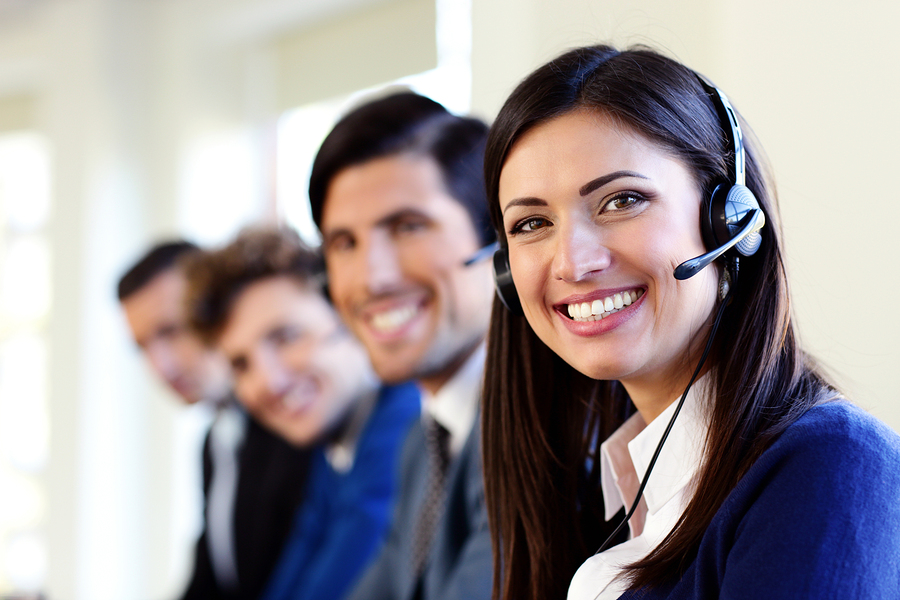 In today's fast-paced world, people expect instant connection. Your organization needs to be equipped with resources that deliver customer service for the 21st century. @liveconx is a full-fledged contact center, which offers a 24-hour answering service that is optimally designed to meet both client and customer needs. Our 24/7 answering service is staffed by live, trained representatives and is custom-tailored to suit the demands of your business or organization.
Our 24-hour answering service provides a consistent connection between your business and your customers, with live operators ready to respond to any situation or request. @liveconx our agents are trained in industry standards ranging from flexible message dispatching to escalation procedures to customized reporting and everything in between. Our 24/7 call center is optimized to ensure quality customer care. @liveconx, we're dedicated to giving you the results you need to help your business run smoothly, which is why we can develop customized value-added services that specifically match your requirements with quality and precision.
With @liveconx as your 24-hour answering service, we treat your brand and service like our own. It is our culture to immerse ourselves in yours, providing a seamless extension to your organization. We communicate what you ask and expect from a multi-award winning customer care provider to your customers and clients through experienced bilingual representatives trained and ready to handle from simple to complex customer interactions positively, effectively and within your guidelines. For more solutions, read about our live chat service, which is great for people who prefer to chat while on a company's website.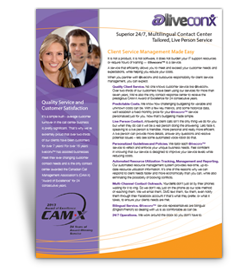 Download for Free
Download Our Fact Sheet and learn how @liveconx can help your business succeed with 24/7, multilingual Contact Center Solutions
With @liveconx, you can increase your customer service levels and reduce operating expenses!