You are here:
Home
/
Live Telephone Answering Service
Live Telephone Answering Service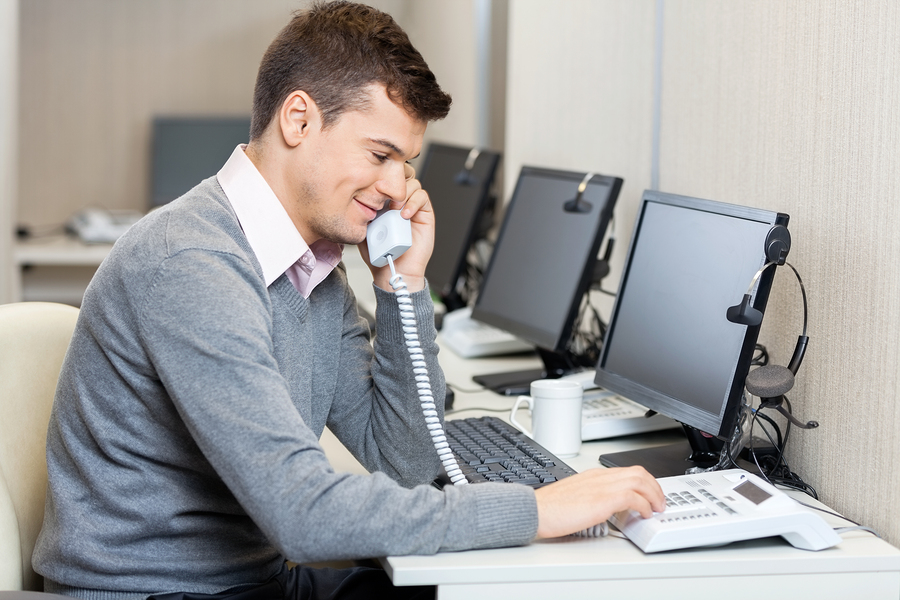 Speaking to a live customer service professional over the phone is still the most preferred method of interaction for many customers. No matter the nature of your service or business, there is still a place for the human touch in live telephone answering services.
@liveconx has been providing live phone call answering services for professionals like you for over 15 years. With a live, 24/7 answering service in both official languages (French and English), we guarantee a professional and timely response to every incoming call, helping you meet the needs of your clients one phone call at a time.
Each one of our contact centre agents is professionally trained to manage your customers' needs with remote telephone answering services, day or night. With extensive soft skills training to engage your clients and address their individual needs combined with short response times, a focus on first contact resolution and detailed call audit logging, you can rest easy trusting @liveconx with your contact centre's telephone answering service needs.
With @liveconx as your vendor, we treat your brand and service like our own. It is our culture to immerse ourselves in yours, providing a seamless extension to your organization. We communicate what you ask and expect from a multi-award winning customer care provider to your customers and clients through experienced bilingual representatives trained and ready to handle from simple to complex customer interactions positively, effectively and within your guidelines. We also offer live chat services for a more well-rounded support solution.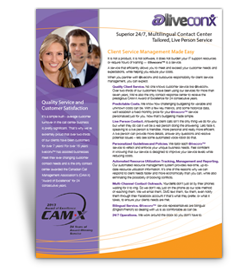 Download for Free
Download Our Fact Sheet and learn how @liveconx can help your business succeed with 24/7, multilingual Contact Center Solutions
With @liveconx, you can increase your customer service levels and reduce operating expenses!